Phi Kappa Phi is the nation's oldest and most selective multidisciplinary collegiate honor society. Membership is offered to students, faculty and others who demonstrate outstanding academic achievement.
Phi Kappa Phi at VCU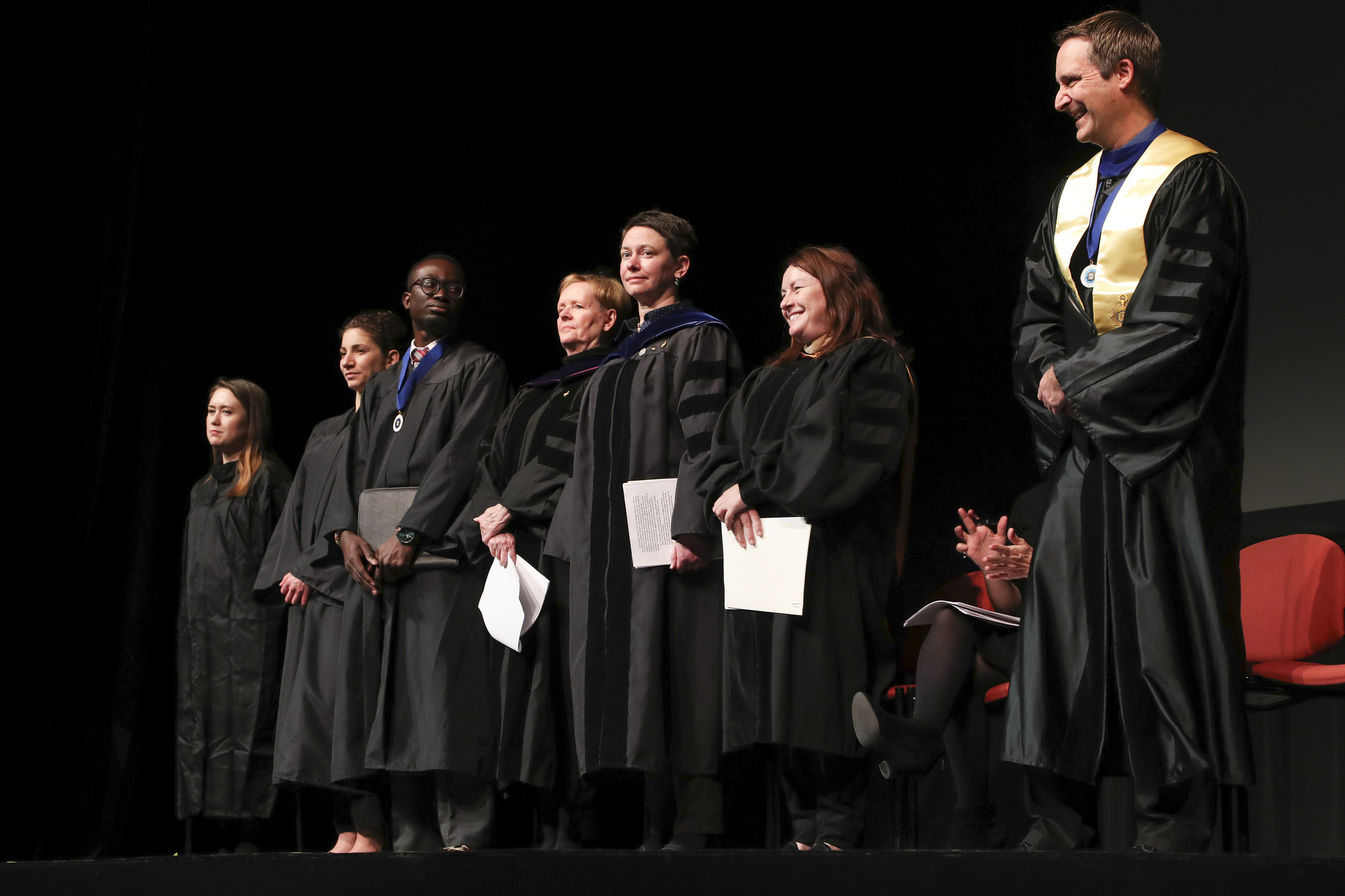 Since its founding, Phi Kappa Phi has initiated more than one million members. Its chapters are on more than 300 campuses in the United States and the Philippines. The society's mission is "to recognize and promote academic excellence in all fields of higher education and to engage the community of scholars in service to others."
The VCU chapter was installed on December 3, 1976, and continues honoring academic achievement by initiating members and awarding scholarships at annual ceremonies. Chapter invitations are sent yearly in October.
Click here to learn more about membership requirements.
---
Chapter Announcements
---
Upcoming national award deadlines
Visit apply.phikappaphi.org/Awards to learn more and apply.
Jun. 30, 2020: Love of Learning Award
Nov. 30, 2020: Dissertation Fellowship
Nov. 30, 2020: Graduate Research Grant
2020 Scholarship award winners announced
The VCU chapter of Phi Kappa Phi recently announced the recipients of its annual student scholarships. Click here to learn more.
2019 Initiation Ceremony photos now available!
Visit the VCU Phi Kappa Phi Google Photos album to view and download photos from the 2019 Initiation Ceremony: Click here to view the photos