Message from the president
Message from the President
Welcome to the website of the Virginia Commonwealth University (VCU) chapter of Phi Kappa Phi. The Honor Society of Phi Kappa Phi, founded in 1897, is the nation's oldest, largest, and most selective all-discipline honor society. The VCU chapter of Phi Kappa Phi has been recognizing students of superior academic achievement since it was founded in 1976, and is the only university-wide honor society that promotes and recognizes academic excellence in all academic disciplines. The Phi Kappa Phi motto is Let the Love of Learning Rule Humanity. Our VCU chapter is committed to this guiding principle.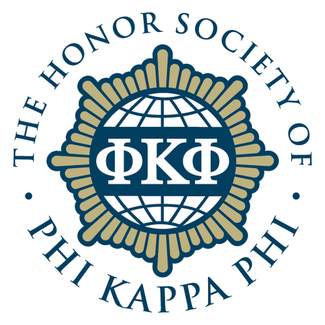 Phi Kappa Phi inducts juniors, seniors and graduate students, along with faculty and alumni, into the Honor Society. Membership in Phi Kappa Phi is by invitation only and is based for students on a minimum 3.5 grade-point average and class rank. Our VCU chapter holds its initiation during the fall semester. Invitations, therefore, are typically sent in October. New members were recently inducted into Phi Kappa Phi at our initiation ceremony on November 11, 2021.
Each year our chapter sponsors the Eat and Greet Dinner for Phi Kappa Phi faculty and student members, at which the Executive Committee cooks a meal for fellowship and meaningful conversation.
Our nationally recognized scholarship program is held in the spring. Scholarship recipients are identified in February and recognized at an April ceremony. Scholarships include the Lauren A. Woods Graduate Fellowship, the Wayne C. Hall Undergraduate Scholarship, the Susan E. Kennedy Graduate Scholarship, the Robert G. Davis Service Scholarship, and the graduate and undergraduate scholarships given by the individual colleges and schools. You can find more detailed scholarship information here. At last year's ceremony, $19,800 in scholarship money was awarded to 17 undergraduate and graduate students in the name of Phi Kappa Phi.
Thank you for your interest in Phi Kappa Phi.
Sincerely,
Stephanie Hart
President and Acting Treasurer, Phi Kappa Phi chapter 193